guide of technologies 2022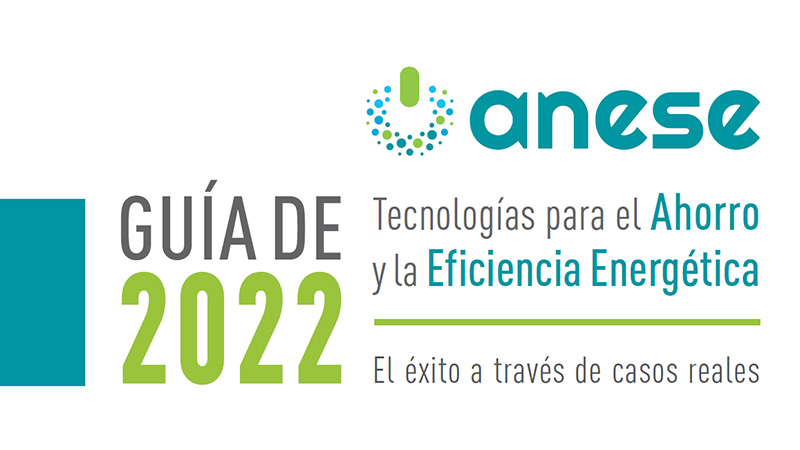 From ANESE we present you the fourth edition of the "Guide to Technologies for Energy Saving and Efficiency – 2022". After the success of the three previous editions, 2016, 2018 and 2020, our guide is today a benchmark for the sector of energy service companies (ESCOs) and energy efficiency in Spain.
This Guide was born to give knowledge to all the agents involved in the process, whether from the industrial, tertiary, residential and Public Administration sectors, about the benefits of applying efficient and saving energy solutions to their products.
Thanks to all the information that is brought together in this edition, energy efficiency is promoted by increasing the number of technologies presented by the manufacturers, which guarantee the success of the projects. In addition, you can check real cases about how energy service companies show that energy savings, cost reduction and that minimize CO2 emissions are really possible.
download your guide
If you want to have the Guide in PDF format, simply fill out and send this short form and you can download it below.